KEEP TRACK OF YOUR DAILY ACTIVITY
Triprecall keeps track of your trip or just your day. It all depends on you and how much you want to share.
LOCATION AWARE
Map your waypoints. Share video, photos, text and audio of your trip. Then, share it on your Apple tv.
SHARE WITH FRIENDS
Emailing photos or a video will never compare to THIS. Passing the phone around is so yesterday.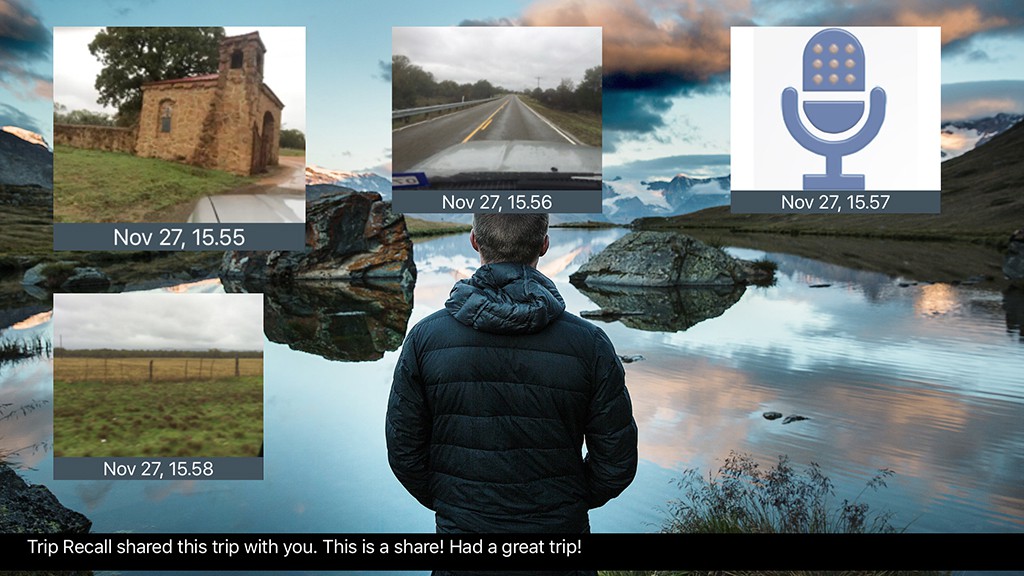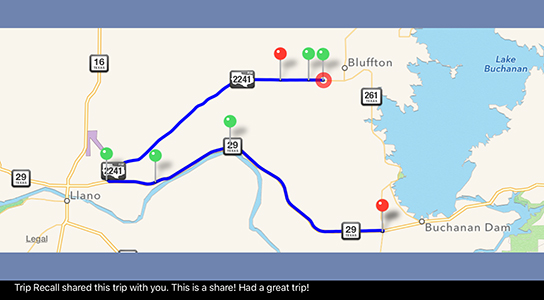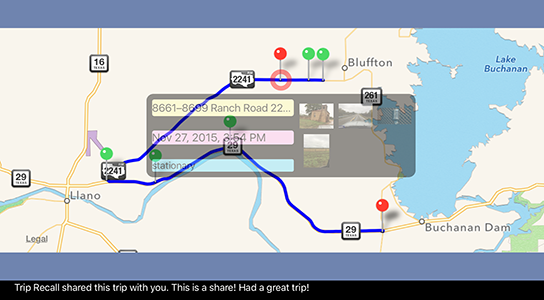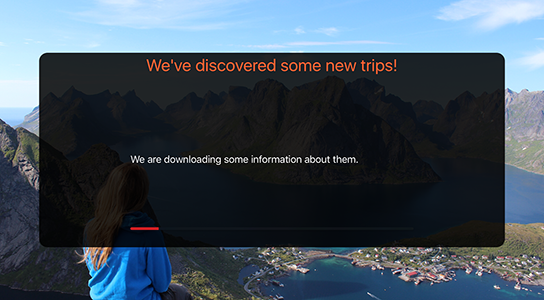 Triprecall's Apps are different and useful
Triprecall for IOS and Triprecall for TVos is free for a limited time.